---
BIO

Rebecca Najdowski is an American artist, researcher, and educator based in Naarm/Melbourne, Australia. Her practice involves experimental photography, video, and 3D modelling as a way to explore the materiality of photomedia. With a focus on how photo images render representations of nature, she considers the ensuing implications of how we, as humans, comprehend the world around us. Much of her photomedia-driven artwork has experimented with its materiality by inviting natural elements — geothermal activity, the sun, time — to change the content and texture of the work.

Rebecca's images, objects, and films have been presented internationally, including Aperture Gallery in New York; FORMAT Festival in the United Kingdom; and Athens Digital Art Festival in Greece. She holds a PhD from Victorian College of the Art (University of Melbourne) and an MFA from California College of the Arts in San Francisco and was awarded a Fulbright Fellowship to Brazil. From 2013–2015 she was an Artist Fellow at the Center for Creative Photography in Tucson, Arizona, where her work is now part of the collection. Rebecca has been an artist-in-residence at Banff Centre in Canada; the Institute for Electronic Art at Alfred University, New York; and at Kala Art Institute in Berkeley, California.

Rebecca was raised on the traditional lands of the Pueblo people and the Jicarilla Apache in Northern New Mexico, spent many years on the lands of the Ohlone people of the San Francisco Bay Area, and currently lives and works on unceded Wurundjeri and Boonwurung land.



---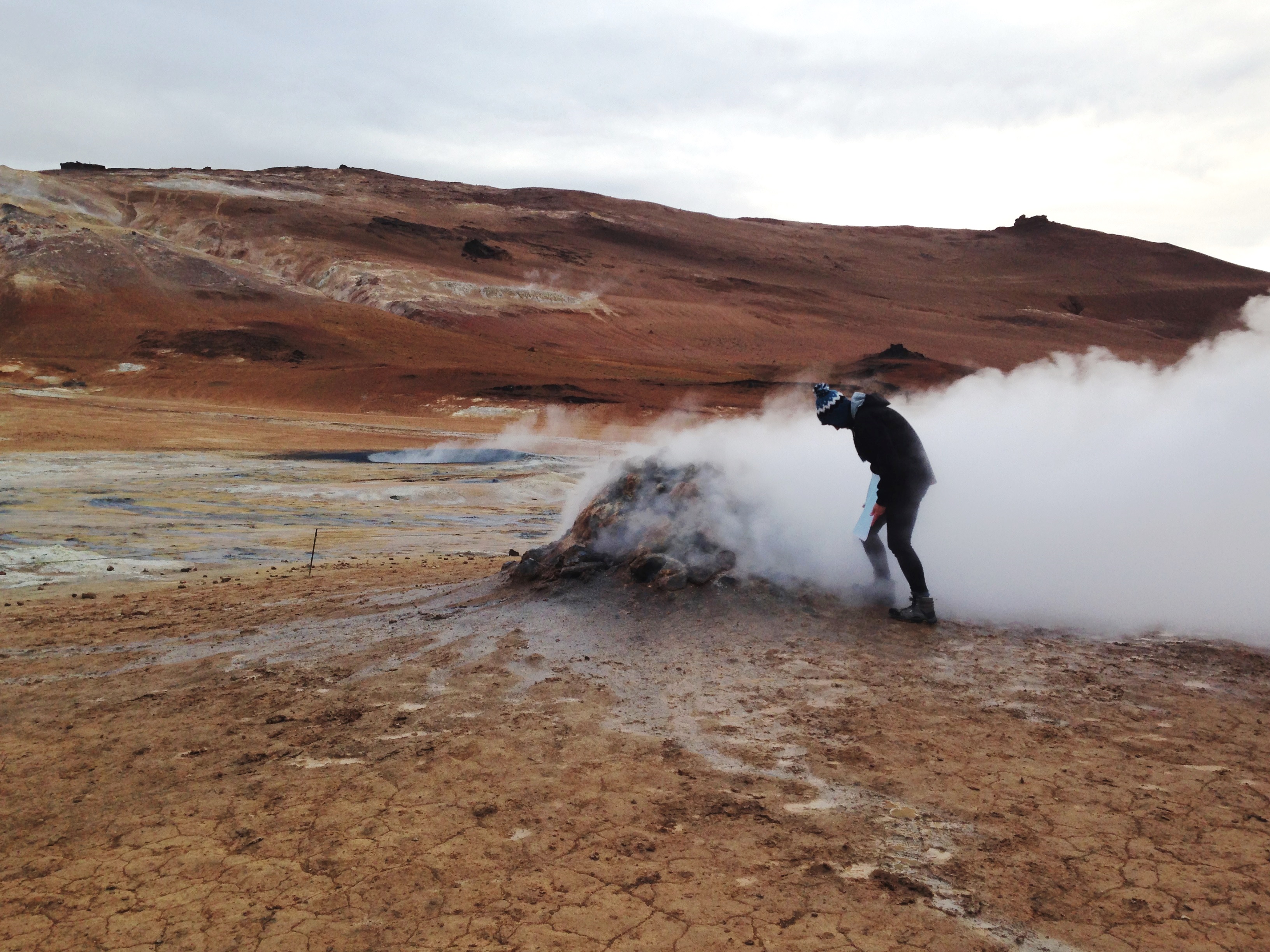 ---
CV


EDUCATION
2020 PhD, Visual Art
Victorian College of the Arts, University of Melbourne

2010 Master of Fine Arts, Studio Art
California College of the Arts, San Francisco

2004 Bachelor of University Studies
University of New Mexico, Albuquerque

SOLO EXHIBITIONS
2020 Inverted Landscapes, Margaret Lawrence Gallery, Melbourne
2018 Interference Pattern, Horsham Regional Art Gallery, Horsham (two-person)
2018 Interference Pattern, Perth Centre for Photography, Perth (two-person)
2017 Give Them Distance, c3 Contemporary Art Space, Melbourne
2014 Desert Pictures, Lionel Rombach Gallery, Tucson, AZ
2014 untitled (proposition), Steinfeld Warehouse, Tucson, AZ
2013 Above/Below, S.H.E.D. Projects, Oakland, CA
2010 Spectra, Hyde Street Gallery, San Francisco, CA
2004 Drift, Harwood Art Center, Albuquerque, NM

GROUP EXHIBITIONS AND SCREENINGS
2020
Encontros da Imagem — International Photography Festival, Galeria do Paço da UMinho, Braga, Portugal
Posthuman PUBLICS, Project Space, RMIT University, Melbourne, Australia

2019
CURRENTS 2019: Reimagined Histories | Rewritten Futures, Ogden Museum of Southern Art, New Orleans, LA
The Qualities of LIGHT, The Center for Creative Photography, Tucson, AZ
Beyond Boundaries, Aperture Gallery, New York, NY

2018
New Psychedelics, Humble Arts Foundation NY, online
The Family of No Man, Cosmos Arles Books, Arles, France
I Can See for Miles, Centre for Contemporary Photography, Melbourne, Australia

2017
A Field-Guide to the Stars, Ballarat International Foto Biennale, Ballarat, Australia
#postfuture journey / Athens Digital Art Festival, Athens International Airport, Greece
FORMAT Festival: Habitat, Derby, England

2016
Alien Terrain, Peephole Cinema, San Francisco, CA
Victory, Gaffa Photo Festival, Gaffa, Sydney, Australia

2015
New Acquisitions, The Center for Creative Photography, Tucson, AZ
Talking to Strangers, Simultan, Timisoara, Romania
Videograma: Territorio y Ciudad, UJTL, Bogota, and Barrio Granada, Cali, Colombia
Digital Native Film Festival, The Front, New Orleans, LA
Were the Eye Not Sunlike, ACRE TV, Chicago, IL
Radical Color, Newspace Center for Photography, Portland, OR

2014
Fauna, Smith Andersen North Gallery, San Anselmo, CA
Night Contact, Brighton Photo Biennial, Brighton, England
Set in Motion: Video Art & Experimental Film, Purdue University Fountain Gallery, Lafayette, IN
Trestle Video Art Screening, Trestle Gallery, Brooklyn, NY
X Media Art Monographic Show, Festival Internacional de la Imagen, Manizales, Colombia
Black Noise, Podium Dolhuis, Dordrecht, Netherlands
Return of the Winter Wrens, Nightingale Gallery, East Oregon University, La Grande, OR

2013
Crystal Palace, Center for the Digital Arts, SUNY Westchester Com College, Peekskill, NY
Faculty Exhibition, University of Arizona Art Museum, Tucson, AZ
Wood Anniversary, The Art Gym, Marylhurst University, Marylhurst, OR
Video Window, Elizabeth Leach Gallery, Portland, OR
Thinking Like the Universe, Hatch Gallery, Oakland, CA

2012
InLight, 1708 Gallery, Richmond, VA
Crystal Palace, ArtSpace, New Haven, CT
New Codes* / Athens Digital Art Festival, Athens, Greece
Kaleidoscope, ArtPadSF, Hungryman Gallery, San Francisco, CA

2011
Hypothesis, The Lab, San Francisco, CA
ArtPadSF, Robert Berman Gallery / E6, San Francisco, CA

2010
Peripheral Vision, Togonon Gallery, San Francisco, CA
Golden State, RVCA, San Francisco, CA
Everything Never Goes Away, Lost Coast Culture Machine, Ft. Bragg, CA
MFA Thesis Exhibition, California College of the Arts, San Francisco, CA
Hearsay of the Sun, Queens Nails Projects, San Francisco, CA
Groundswell, Kala Gallery, Berkeley, CA

CURATION
2021 The Image Looks Back, RMIT Gallery, PHOTO 2020 International Festival of Photography, Melbourne, Australia (co-curators: Dr Alison Bennett, Dr Shane Hulbert, Professor Daniel Palmer) forthcoming

2019 To The Moon and Back, Ballarat Municipal Observatory and Museum, Ballarat International Foto Biennale, Ballarat, Australia (co-curated with Dr Colleen Boyle)

2017 A Field Guide to the Stars, Ballarat Municipal Observatory and Museum, Ballarat International Foto Biennale, Ballarat, Australia

AWARDS / FELLOWSHIPS / RESIDENCIES
2019 Banff Centre Artist Residency "Digital Promises", Banff, Canada
2013-2015 Artist Fellow, The Center for Creative Photography, Tucson, AZ
2014 Artist Residency, Kala Art Institute, Berkeley, CA
2013 Artist Residency, Signal Fire, Montana
2013 Artist Residency, Institute for Electronic Arts, Alfred University, New York
2012 Artist Residency, Signal Fire, Oregon
2010-2011 Fulbright Fellowship, Installation Art, Brazil
2010-2011 Artist Residency, CAPACETE, Rio de Janeiro, Brazil

BIBLIOGRAPHY
2019 Ambient Pressure, Cat Lachowskyj, LensCulture
2019 Weathering Photographs: Ambient Pressure by Rebecca Najdowski, Ciel Hernandez, Lomography Magazine
2015 Meet the Contemporary Photographers Experimenting with "Radical Color", Maddie Crum, The Huffington Post
2015 Electrifying Photograms Made from Desert Minerals, Flora, and Fauna, Ellyn Kail, Feature Shoot
2013 Signal Fire Heats of Artists' Connection to Nature, "Wood Anniversary" review by John Motley, The Oregonian
2011 Photograms by Rebecca Najdowski, color reproductions, Juxtapoz Magazine online
2011 Moving Pictures: Rebecca Najdowski Reflects on Her Fulbright in Brazil, Simon Hodgson, California College of the Arts news
2010 Cameraless "pictures", "Peripheral Vision" review by Kenneth Baker, SF Gate
2010 Illusive and Stunning, "Peripheral Vision" review by Parker Tilghman, Art Slant
2010 Kala Gallery's Rising Tide, Groundswell review by DeWitt Cheng, East Bay Express
2010 Pay Attention, CCA MFA exhibition review by JD Beltrane, SF Gate

COLLECTIONS
The Center for Creative Photography, Tucson, Arizona
The Fidelity Art Collection, Boston, Massachusetts